Save up to 25% off Swim Spas!
Unbeatable January Sale now on! Book a visit to our showroom or download your voucher here to save up to 30%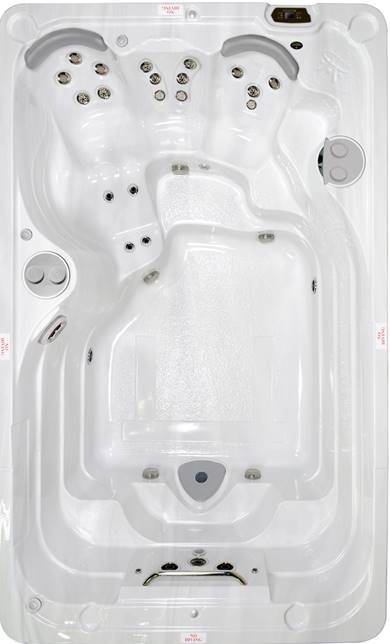 Product Features
Shell Dimensions:
381 cm x 236 cm / 150" x 93"
Height
124.5 cm / 49"
Volume of Hot Tub:
5635 L / 1489 US gal
Weight (Full):
6535 Kg / 14403 lbs
Weight (Empty):
900 Kg / 1984 lbs
Size Category:
12ft
Hydrotherapy Seating:
3
Buy Now Pay in A Year with 0% APR available
*subject to Ts&Cs

The 12fX is the newest exciting addition to our swim spa family. This fun sized model also comes with our exclusive Self Cleaning system- you won't find another swim spa like ours anywhere! These are the easiest pool in the World to maintain with its in built floor vacuum cleaner, automatic water treatment dosing system and the pressurised surface skimmer!
This great family fun pool measures only 150" x 93" so fits into the smallest of gardens or courtyard. This is a perfectly sized aquatic gym! You can swim stationary laps for a full body workout, row to work the upper body and arms with our rowing system, run or jog underwater in place for a cardiovascular workout. With the added three full body massage seats you have tonnes of choice whether you want to use the pool to unwind, exercise or just have lots of fun.
This is available in four amazing acrylic and cabinet choices with numerous options you can add on to personalise your swim spa.
Ask us today if you would like to come in store and wet test one of our breathtaking Self Cleaning swim spas?
0% APR available. Buy now with as little as £1500 deposit. No interest, no fees, no charges. Subject to status and acceptance.